POWERTAGE NEWS CORNER FOR YOUR PUBLICATION
Information on the offer and registration for publishers from Switzerland and abroad
Information on the News Corner offer
As a partner of the News Corner, the Powertage offer you the opportunity to present your publication to trade visitors. Don't miss the chance to position yourself as a strong medium, to increase your visibility as well as your readership and take advantage of our offer today.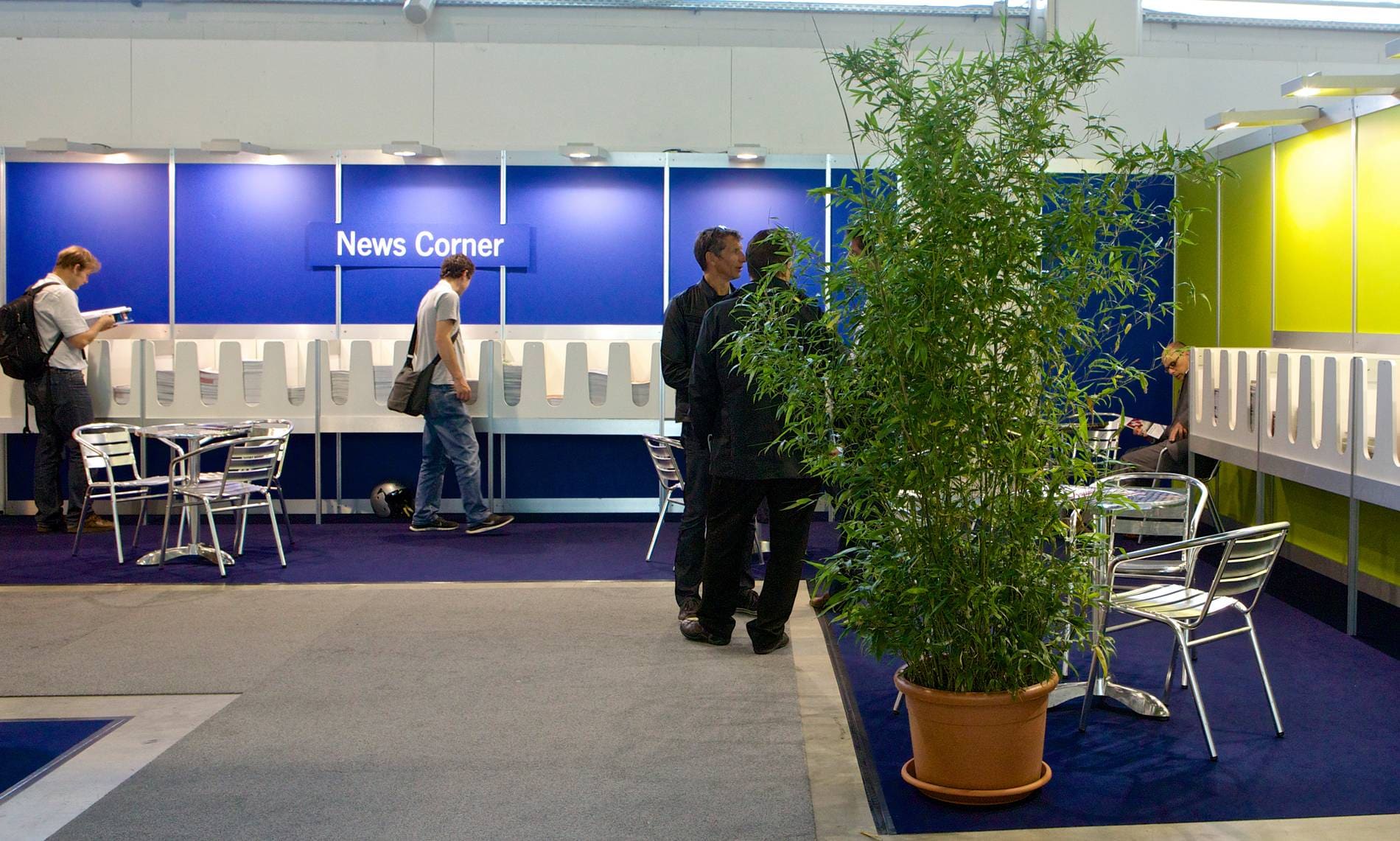 Our offer
Presentation of your magazine in the central News Corner
Basic package for the Powertage event platform. The following services are included in the basic package: Listing of company profile (contact details, logo, picture), integration of 3 contributions (text articles and/or video contributions), automated dispatch of contributions in the 'Industry News' newsfeed
Migration of company profile and contributions to the Powertage Content Hub
Lead list of all the users who have interacted with your contributions
Your services
Print variant
Display: ½ page, in 4 colours
Editorial/PR (short report on the event, min.1000 characters)
If available: listing in the event calendar
or...
Print variant & online
Display: ¼ page, in 4 colours
Online banner with linked URL | e.g. Maxiboard, Skyscraper etc.
Advertorial: Editorial preview of Giardina, min. 300 characters + 1 image | with linked URL | incl. raffle of 2 free entries
in addition: Digital content sharing
Selected content from the trade publication will be shared on the Powertage social media channels. Please feel free to send us your choice of content. Alternatively, the Powertage team will select suitable contributions in consultation with you. Your magazine/brand will always be tagged/linked.
Click here to register for the Power Days News Corner.